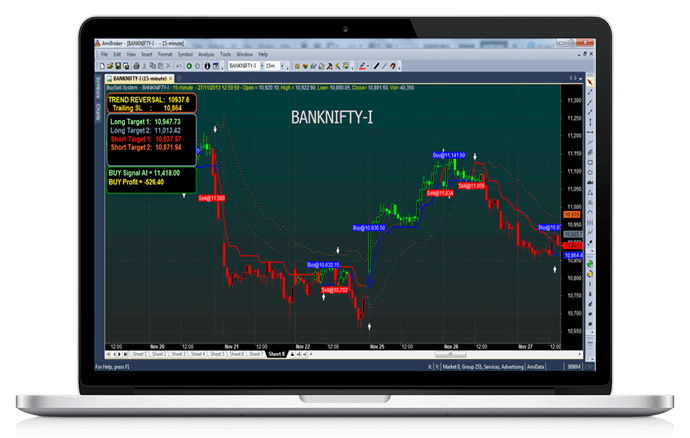 Amibroker Data Feed Free Demo for 10 days
Real Time DataFeed for Amibroker at Electrifying Speed. Data provided for Equity, Futures & Options, Commodity and Currency. Best Support in market 08:00 am to 09:00 pm. Saturday Sunday and all holidays off. Best RT Amibroker data feeder
System requirements
System requirements and Operating System Supported Minimum requirement for running NLC RT Data are windows 7, windows 8 / 8.1 or windows 10. Dual Core with 1 GB of RAM ( 2 GB Recommended) with 20 GB of HDD ( free Hard disk of 1 GB minimum). Dotnet 4.0 or higher.
Offering Live Data for Nse Cash, Nse Future, Mcx Commodity, Nifty and Bank Nifty weekly and monthly options, Nse Currency. We offer Best Support and our Servers provide uptime of 99.96%, which is best in the industry. Offering Reliable data feed for Amibroker. Real Time Data for Amibroker. Amibroker Data Feed. Our Data Feed Supports both Trail and Paid version of Amibroker Real Time and Amibroker End of Day (EOD) versions.
Amibroker data feed free download is now available for all users. This data feed is specially designed for Amibroker, and it is one of the most popular software programs used by stock traders and investors. Amibroker data feed provides real-time data from various exchanges around the world. With this data feed, you can track your investments and make better decisions about your trades.
AmiBroker is a professional technical analysis and charting software for financial market traders. It is one of the most popular software used by traders. The latest version, AmiBroker 6.3/6.4, is now available for download. However, it is important to note that crack versions of the software should be avoided. Crack versions are illegal and can cause damage to your computer. They can also lead to data loss and corruption.
Related Tags: Real time data for amibroker, Data feeder for amibroker, Mcx data feed, Live data provider for amibroker, Rt data provider, Live data feed for amibroker
Silent Features of Best RT Data for Amibroker
Historical Backfill Data available in 1 minute time frame. EOD (end of day) data is free for subscribers of any intraday real time data feed. You can download eod data of up to 15 Years in bhavcopy format. Data updates tick by tick (second by second) during market hours and is saved locally* on your disk for exploration or other analysis purpose. NLC RT Data gives you data of Indian stock market various exchanges like equity cash, equity future, nifty options, commodity and Agri commodity, currency for equity and commodity. With real time market data feed in amibroker chart.